Bioinformatics Software & Analysis
Within the Neuromics Support Facility, the data generated by the omics research projects are managed by the BIOINFO Unit. A coherent data analysis workflow is provided by the our bioinformatics experts by creating, maintaining, improving and automating pipelines fully integrated in the NSF services.
Available analyses
Transcriptomics :
Data and alignment quality control, mapping to reference genomes, gene expression quantification
Discovery of transcripts and isoforms
Differential expression analysis of genes, isoforms and exons
Gene co-expression analysis and differential network analysis
Variant calling and allele specific expression
Functional analysis
Support for manuscript preparation (full description in the methods section, customized plotting and reporting of the results)
Computing resources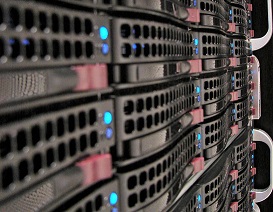 NSF's bioinformatics team, relies on in-house computing power due to the sensitivty and data size requirements of our work. As such we have an extensive computing capability, including two clusters and an array of storage devices.
Data delivery options
Based on the clients whishes and size of the transferable data we offer multiple options :
Web based
On our user authenticated, web platform, a download link can be provided.
Data carrier
Depending on the data size, using USB sticks or portable hard disk drives.
Cloud solutions
Upon request we can upload the data to a cloud of your choosing such as Google Drive or Amazon's S3 secure storage.
Our experts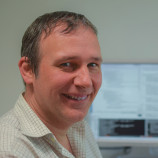 Peter De Rijk
Research Associate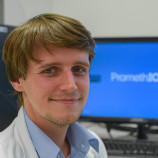 Svenn D'Hert
BioIT Technician
System Administrator